Gullett Plumbing Inc. Gullett Plumbing Inc. is a veteran owned business that was established in 1991.
Proof of insurance and licensing information is available upon request. Home repairs and replacements are my areas of expertise, as well as water well pumps, pressure tanks, water heaters, pipe repairs, and valves. I am uninterested in competitive construction bids. Your plumbing problem is of interest to me. I will listen to your concerns, then offer viable solutions.
Shop your local trade professional. The box stores work against your best interests. Job knowledge is paramount in completing any task. My services are available to homeowners in Statesville, Taylorsville and adjoining communities. My loyal friends enjoy preferential treatment. Genuine new customers are much appreciated. I have served many customers over a long career. Simple effective fixes. Thank you for your valuable consideration.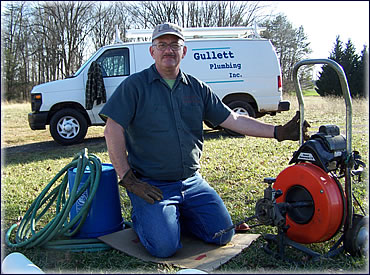 Larry Gullett, Owner
Gullett Plumbing, Inc.

828-635-0090
or
704-872-2530