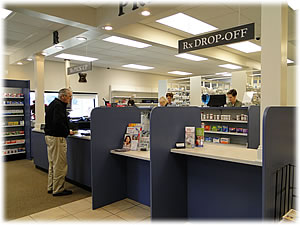 We are conveniently located just off Hwy 16 South. You may use our drive-thru for prescription drop-off and pick-up. Our large, level parking area is easily accessible for all, with handicapped parking right at the front door of the pharmacy.
Inside you will find that we offer a wide variety of health related over-the-counter items and durable medical equipment, as well as diabetic shoes.
Our primary goal is the same as it was when we opened in 1981; to provide quality service to address your health care needs in a professional and caring manner.
We look forward to seeing you!