Sadly, this has been a year of
cancelled festivals, celebrations and parades.
Click the links below to view last year's events.

If you would like to take a walk down memory lane,
I have a collection of photos and videos dating back to 2001. That's a lot of photos to view!!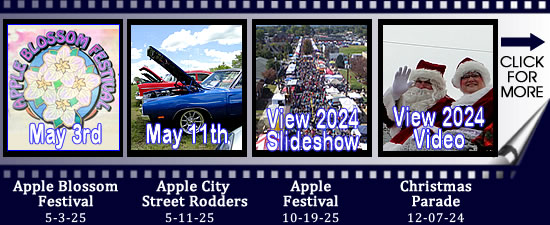 Visit Presentations on the Web to view a list of our most recently launched websites which are responsive/mobile friendly, as well as a list of all of our clients.


SOME ENCOURAGEMENT FOR YOU


Billy Graham Evangelistic Association
Daily Blessing by Susie Larson
DINE-IN, DELIVERY & CURB SERVICE OPTIONS






The Alexander County Online Business Directory
is a feature of:



Berenda Samples - 828-632-6466